Concentrated Dishwashing Liquid – Designed for Childcare Centres
This product is specifically designed to meet the needs of Childcare Centres. If you have a need to solve issues like GHS Compliance, Sustainability, Training, Budgeting, Meeting of Quality Standards, Workplace Health and Safety or Lack of Storage then ER Dishwashing Liquid is part of a program that will put you at the head of your industry.
Check out this short video link below to learn more about Green Cleaning the Earth Renewable way:
Green Cleaning in Childcare – YouTubeVideo will open in a new window
About Earth Renewable
Certified Sustainable: Certified Green and Sustainable by Good Environmental Choice Australia.
Healthy Choice: Green Certified Products have 90% Less Chemical in the Air. Breathe Easy!
Compliance Sorted: Meets Safe Work Australia and National Health and Medical Research Council Standards.
Globally Harmonised System (GHS) Compliant: Safety Data Sheets (SDS) and Product Labelling comply with GHS guidelines.
Excellent Performance. "SATRA Testing" has proven these products outperformed the leading GREEN brand available Worldwide.
Fewer Products: Each product can do many tasks. That means fewer products, Save on cash and space.
Concentrated Products. Stop shipping water. Save on Carbon and Lower delivery expenses.
Save Money: Complete System that Actually COSTS LESS.
About ER Dishwashing Liquid
Earth Renewable Dishwashing Liquid is a premium formula based the latest green technologies which give powerful cleaning.
The skin safe formula made from plant sourced cleaning agents will give you
s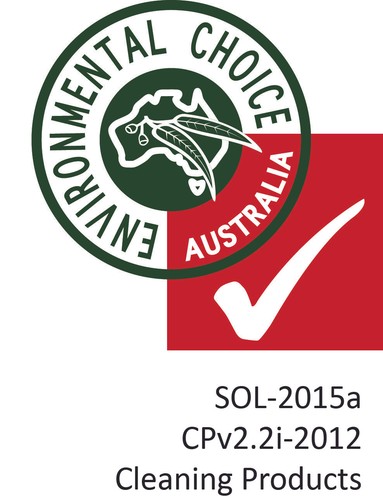 parkling clean dishes and glassware and a healthy environment.
The best part is that this chemistry costs you no more in use. The product is Biodegradable and produced from sustainable sourced raw materials.
Good Environmental Choice Australia GECA Certified product.
Super Concentrated and Sustainable
The product is supplied in a recyclable 750ml bottle which delivers enough chemical to wash 180 sink loads of dishes at an average cost of 10 cents per wash load.
Easy Delivery of Supplies
Pack contains 4 x 750ml Bottles of ER Dishwashing Liquid super concentrated sink wash-up detergent and 1 dispensing pump.
Product is delivered Free of Charge anywhere in Australia.
Money back guarantee
When making a purchase of a new product, there is often the concern that the supplier might over promise and under deliver.
All Earth Renewable Products are supplied with an unconditional money back guarantee for your protection.